I've written on Facebook about the Ukrainian, Serge T. – he's part of a band out of Moscow that does incredible covers of the music of Chicago, Earth Wind and Fire and a few others. Saw them on Long Island in 2019 and did the after show meet and greet. That's Serge just to the right of me in this group photo. He's an incredible musician (they all are) and has a terrific singing voice with almost no accent when he's singing – I can't imagine myself trying to sing in Ukrainian with no English accent.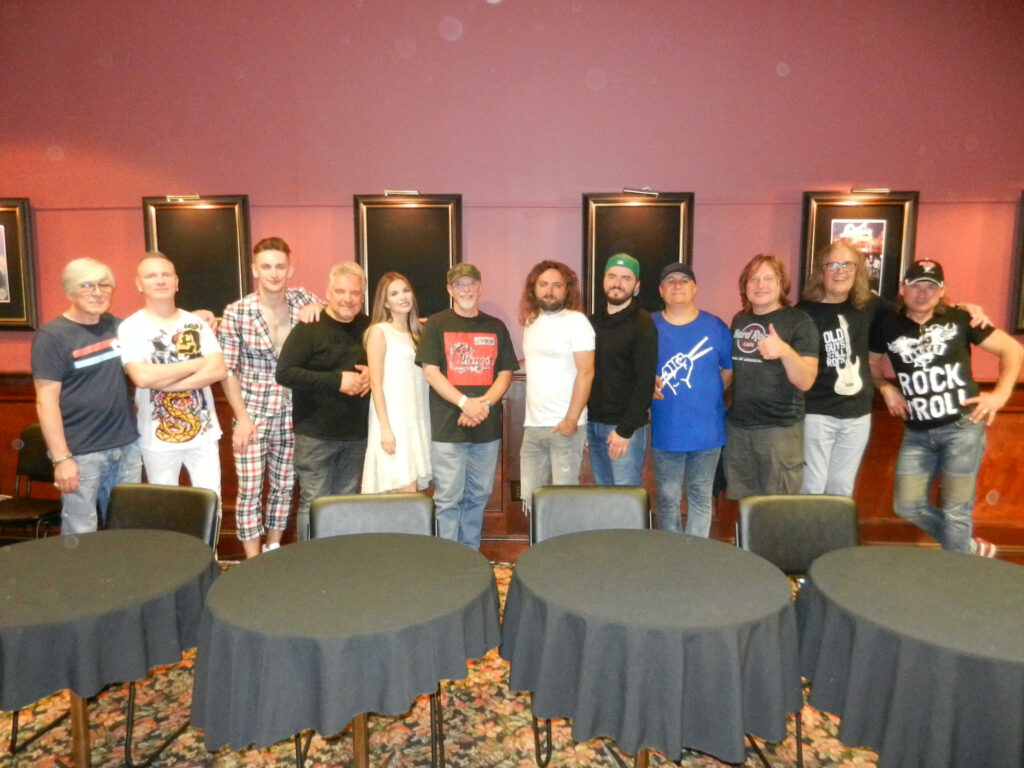 Anyway, I got to chat with him and a few others at that meet and greet. Nice guy (they all were). So, even though it was just a quick hello chat in 2019, I feel more of a connection with him now, as he and his family wait out the apparent siege of his home city, Kiev. He's been somewhat isolated from the band since COVID as he couldn't travel to Moscow to do some of the band's music videos, so he did his parts at a studio in Kiev and then sent his video/audio files to the band to incorporate into the finished video.
The band, Leonid & Friends, is supposed to start a US tour in late April (I have a ticket), but at the moment I don't know what will happen, especially with Serge.
It's really terrible.